Softwood Decking Installations
Dublin Decking's extensive range of quality treated softwood decking boards provide numerous exciting design choices for homeowners, builders and landscapers.
Softwood treated decking boards from Dublin Decking come with a 10 year product warranty as standard against both fungal decay and wood-boring insect attack. They are manufactured from carefully selected grade softwood and preservative pre-treated with Tanalith E Extra – a formulation that gives the decking boards valuable water repellent properties.
Choose from either a contemporary smooth and trendy grooved profiles, some of which are also designed to accept Q-Grip Strips – slip-resistant inserts for decking.
Please take a look at our Softwood decking products and designs completed throughout Dublin and surrounding areas. Call us for a no obligation quote today!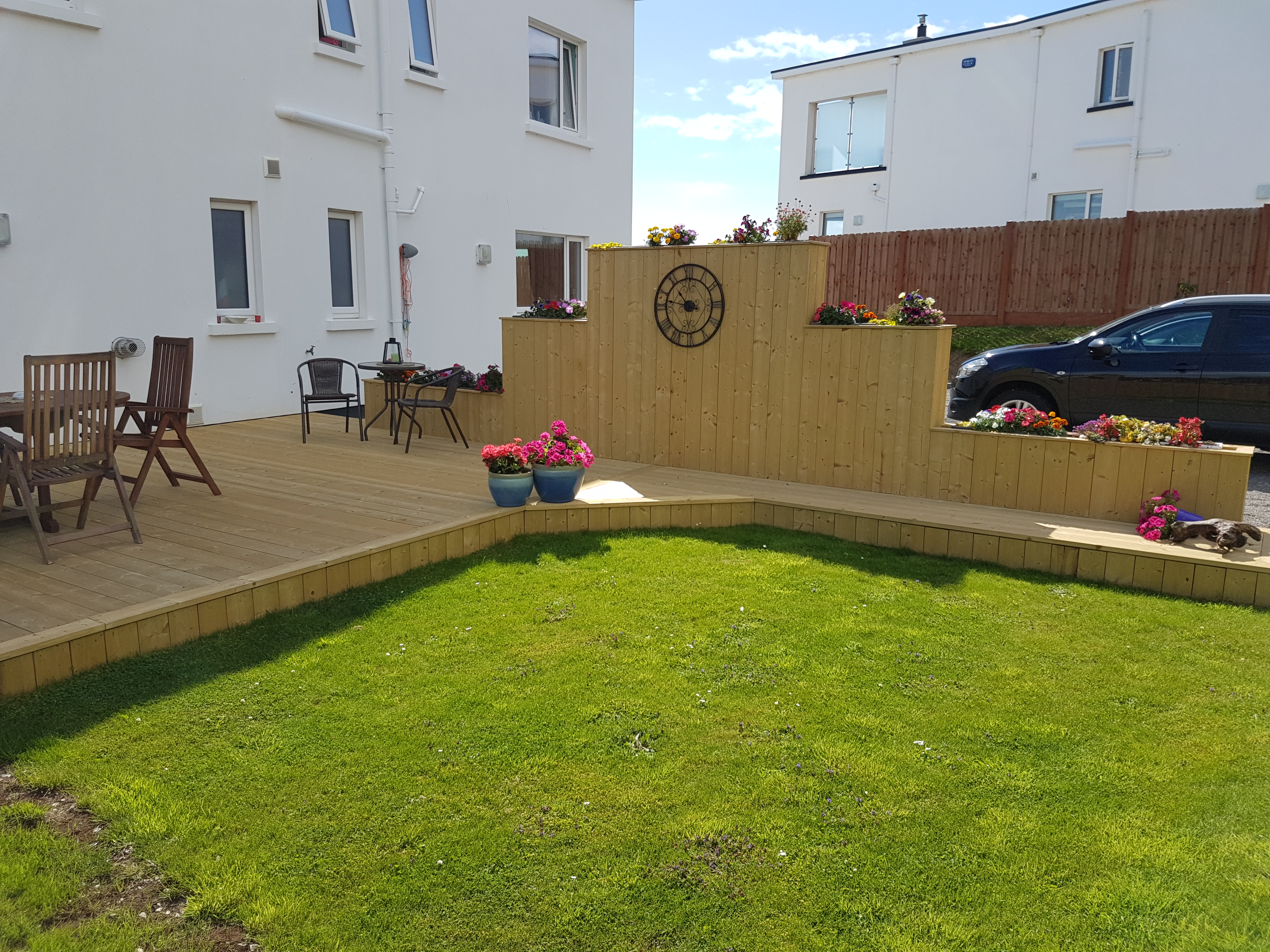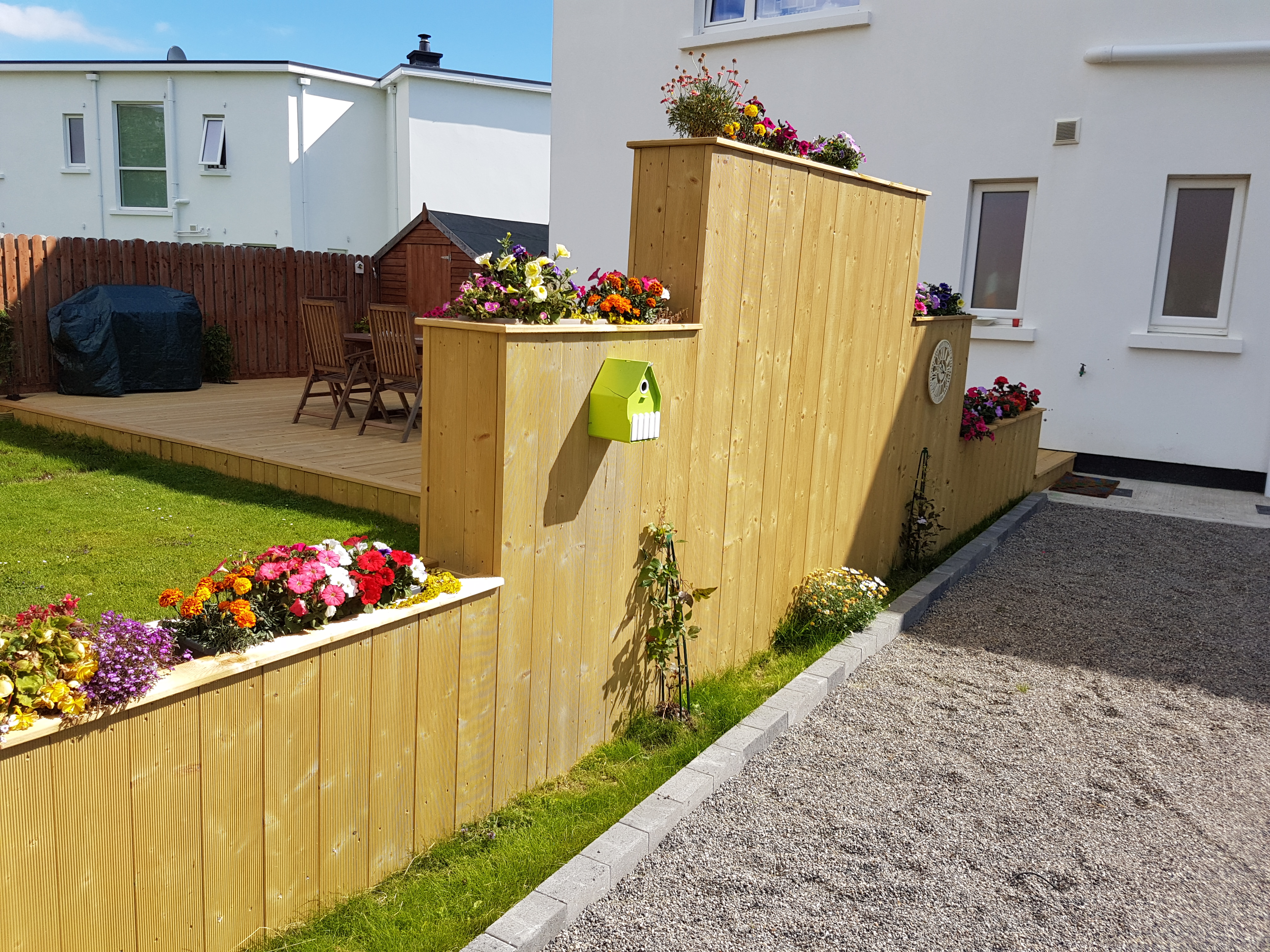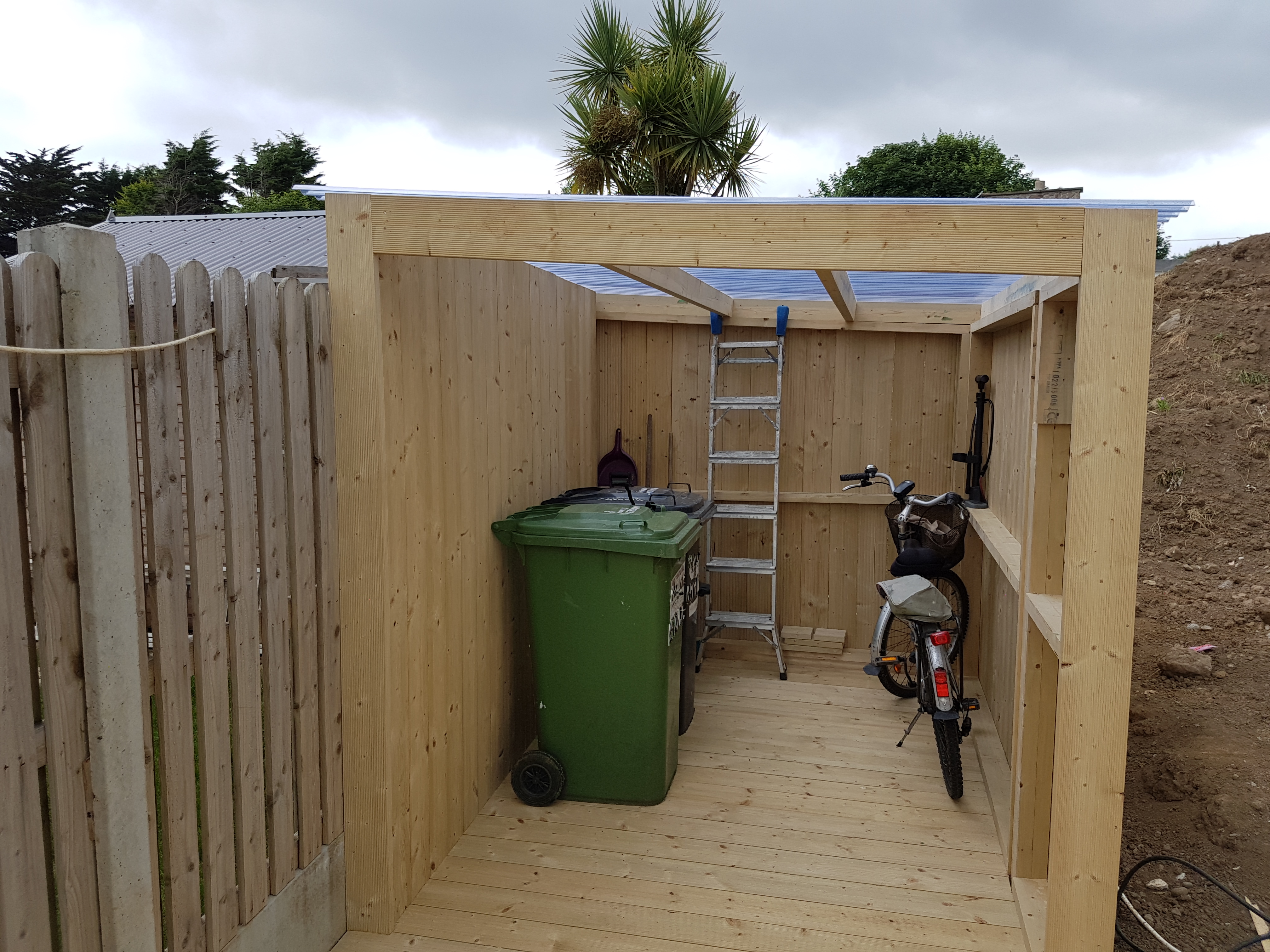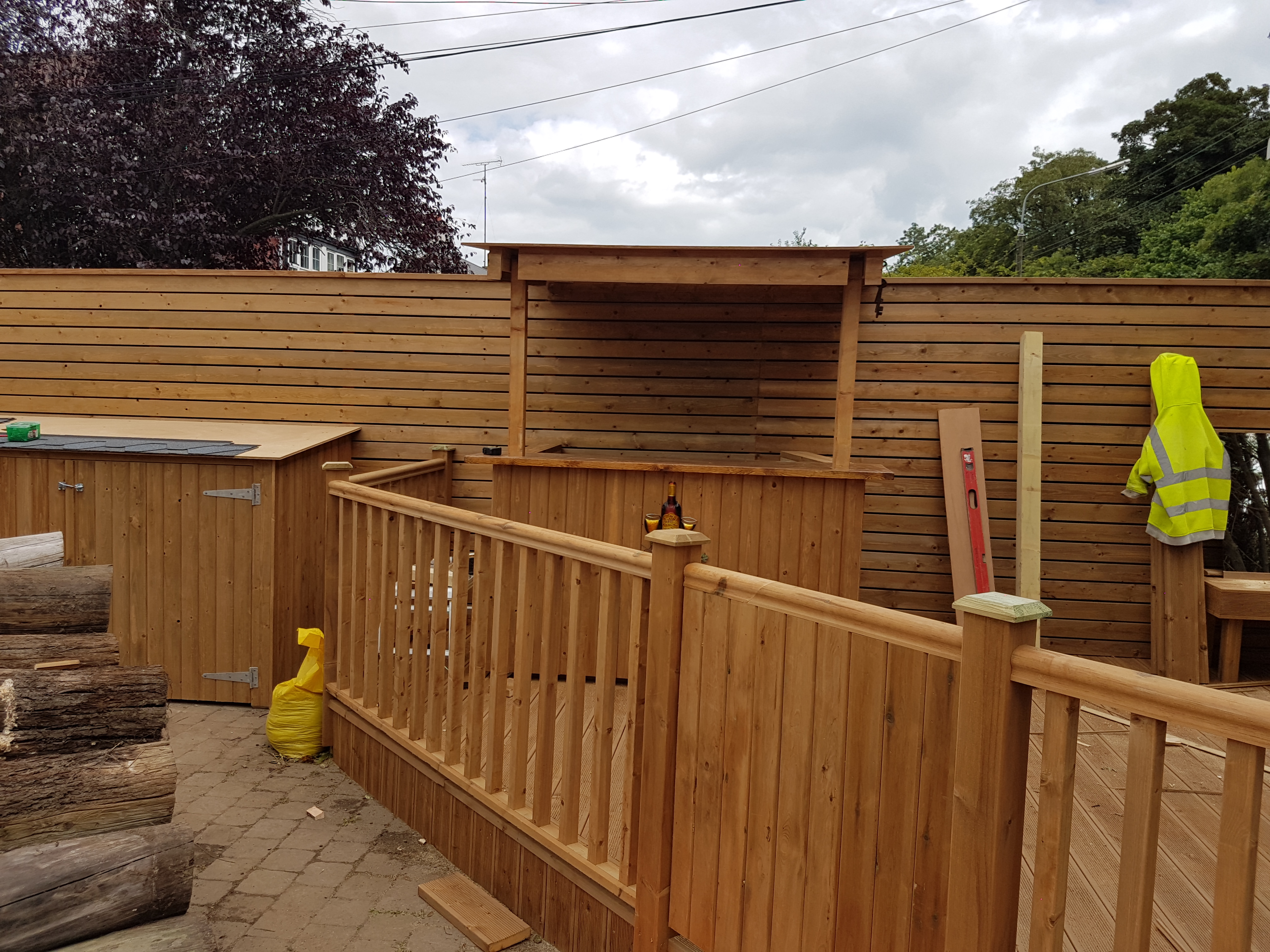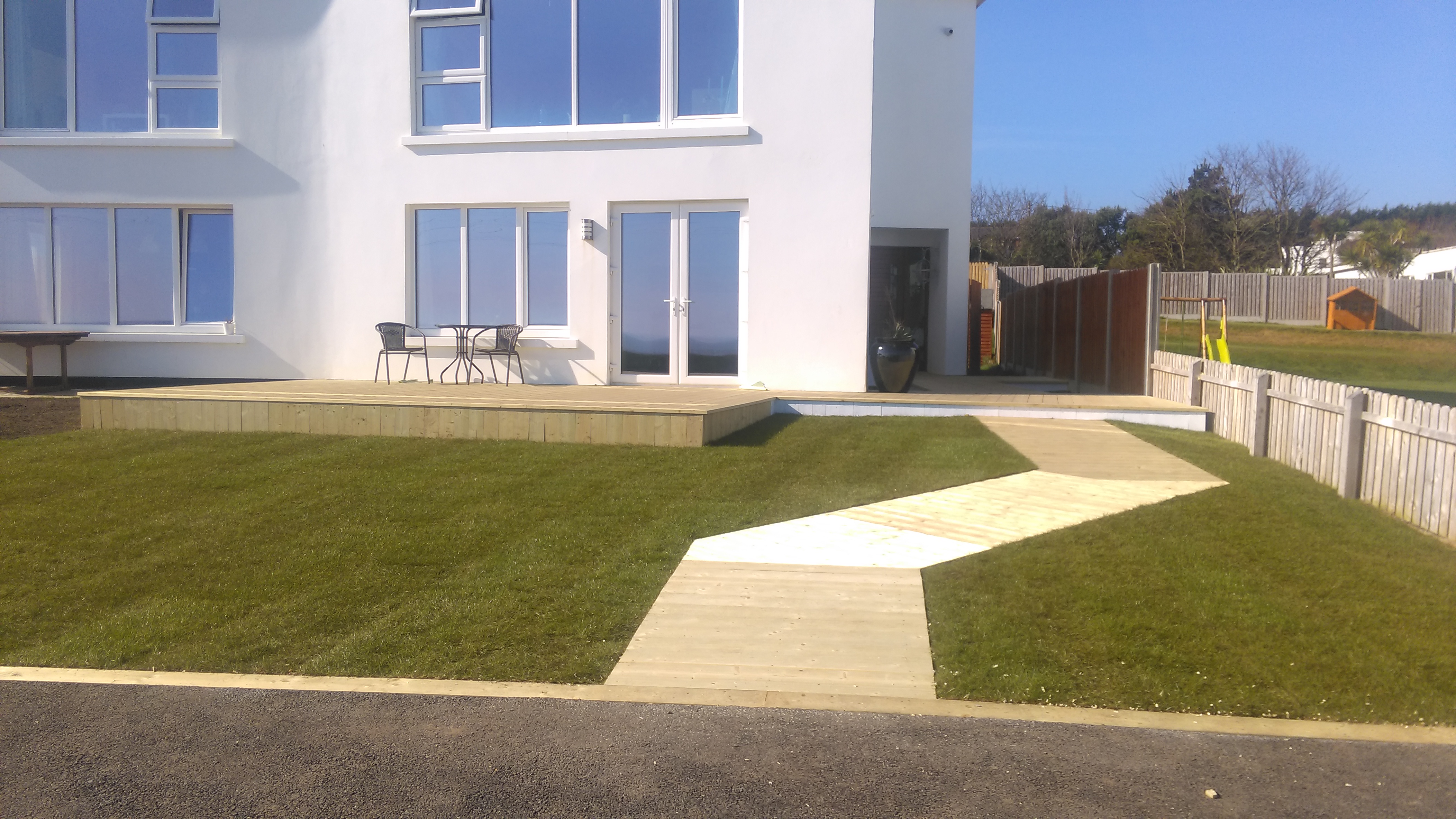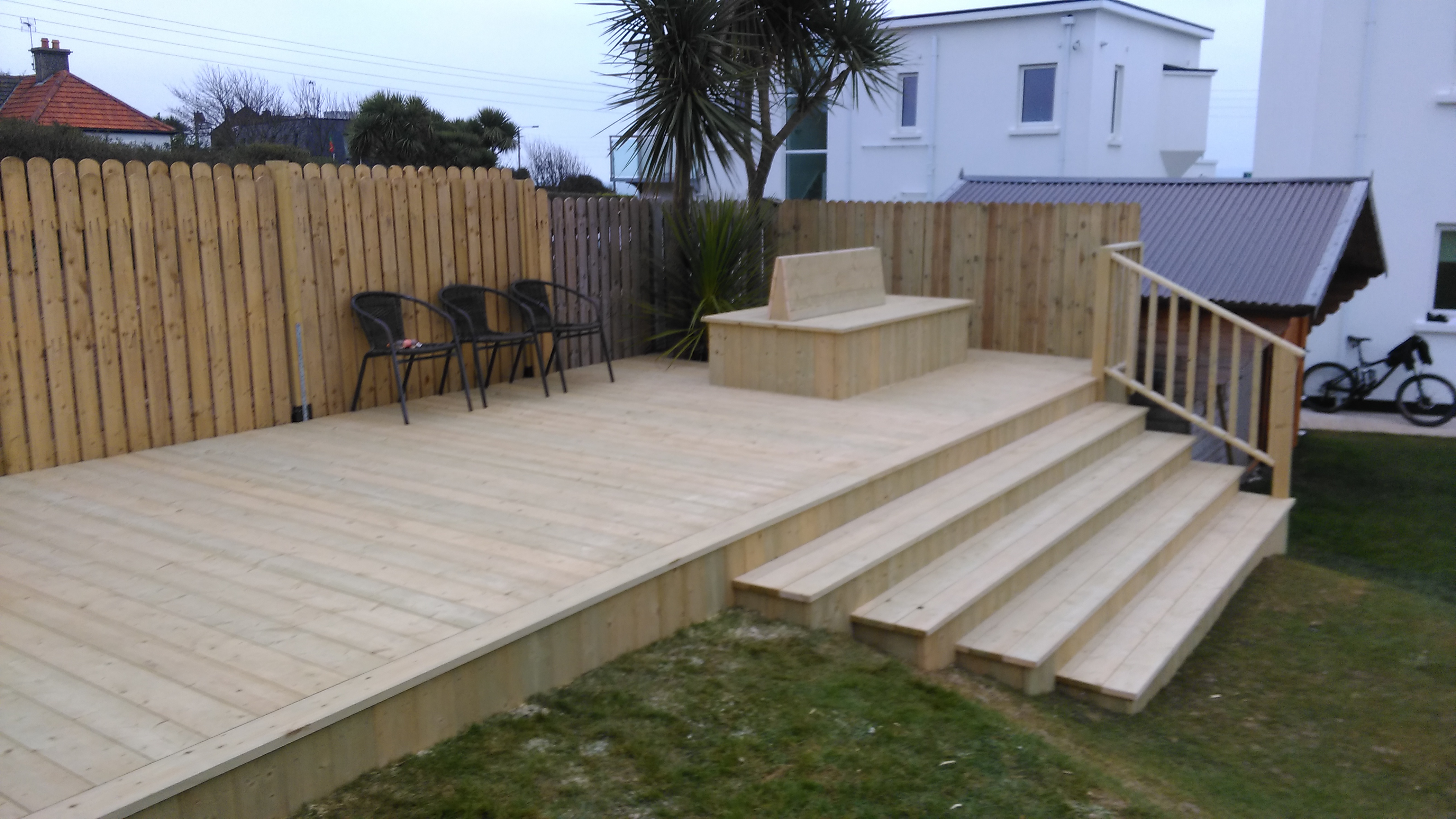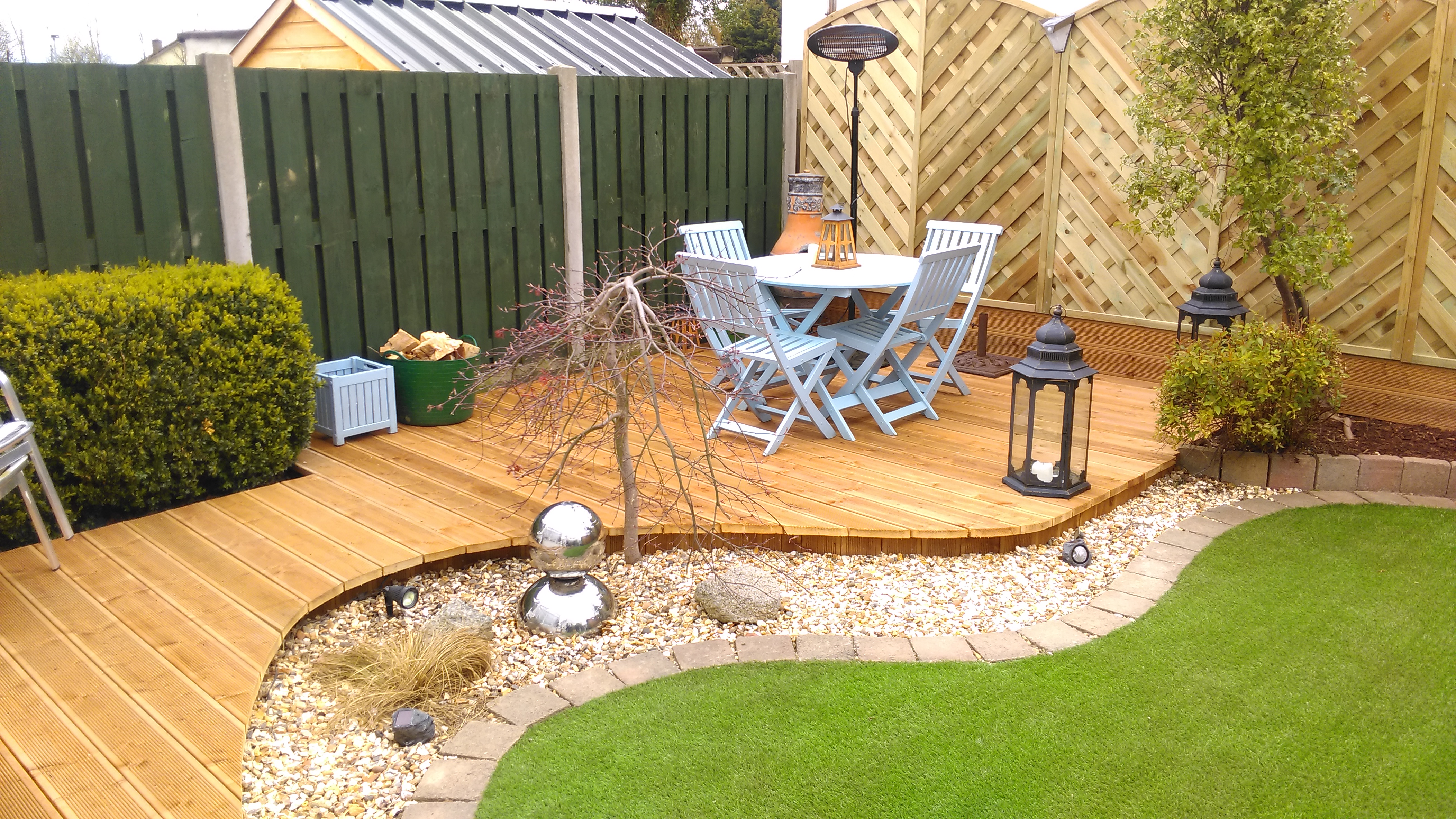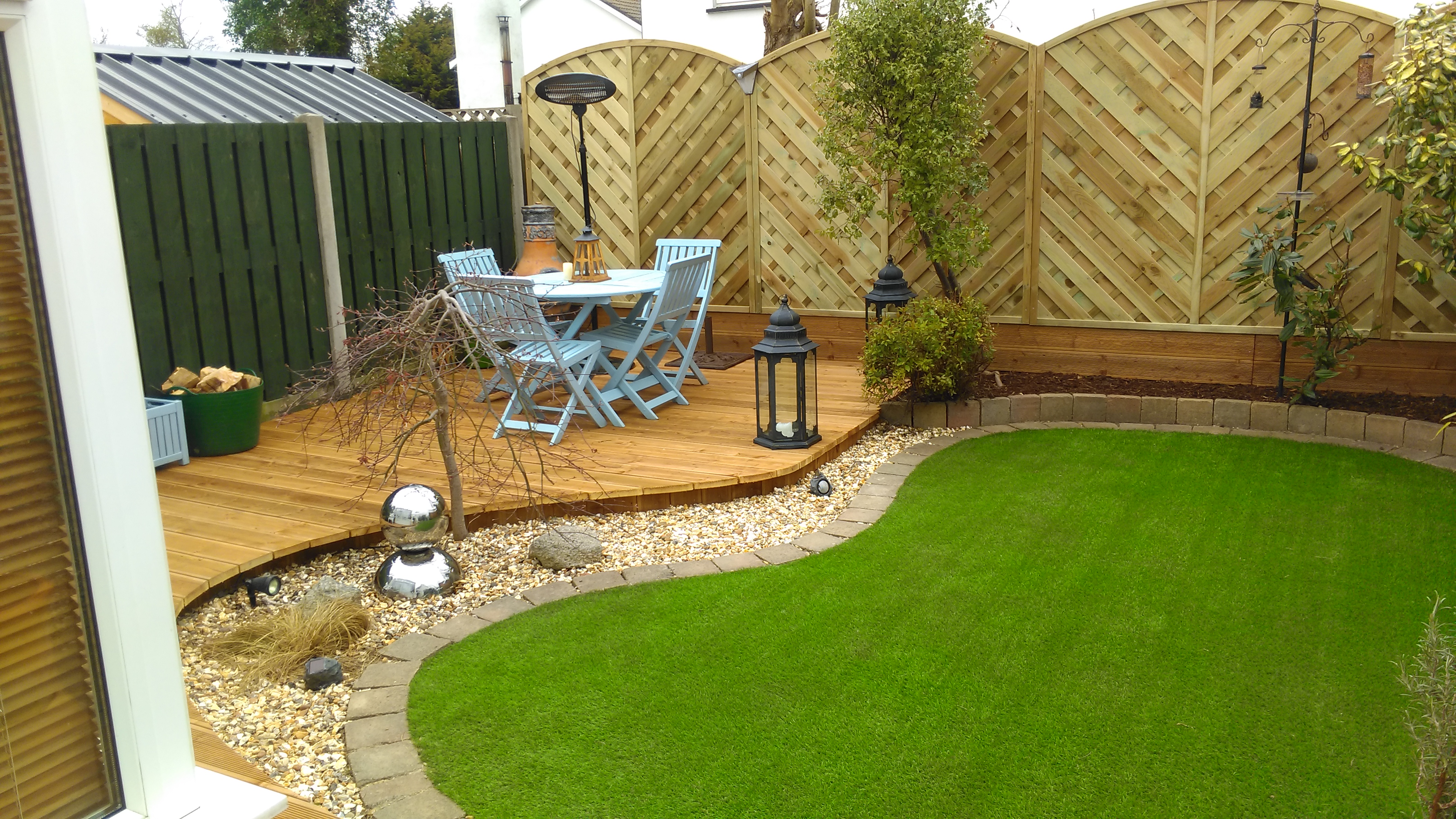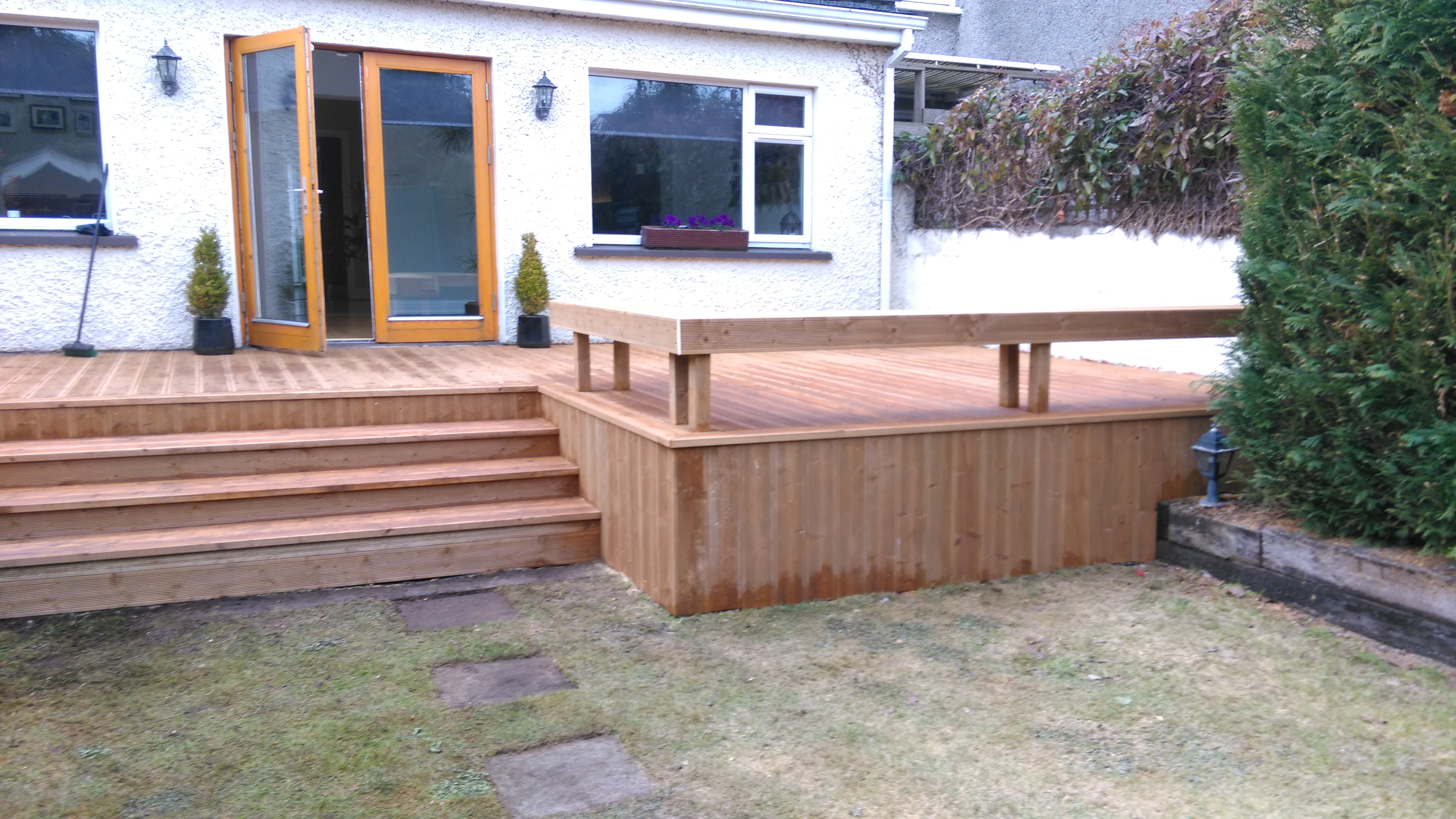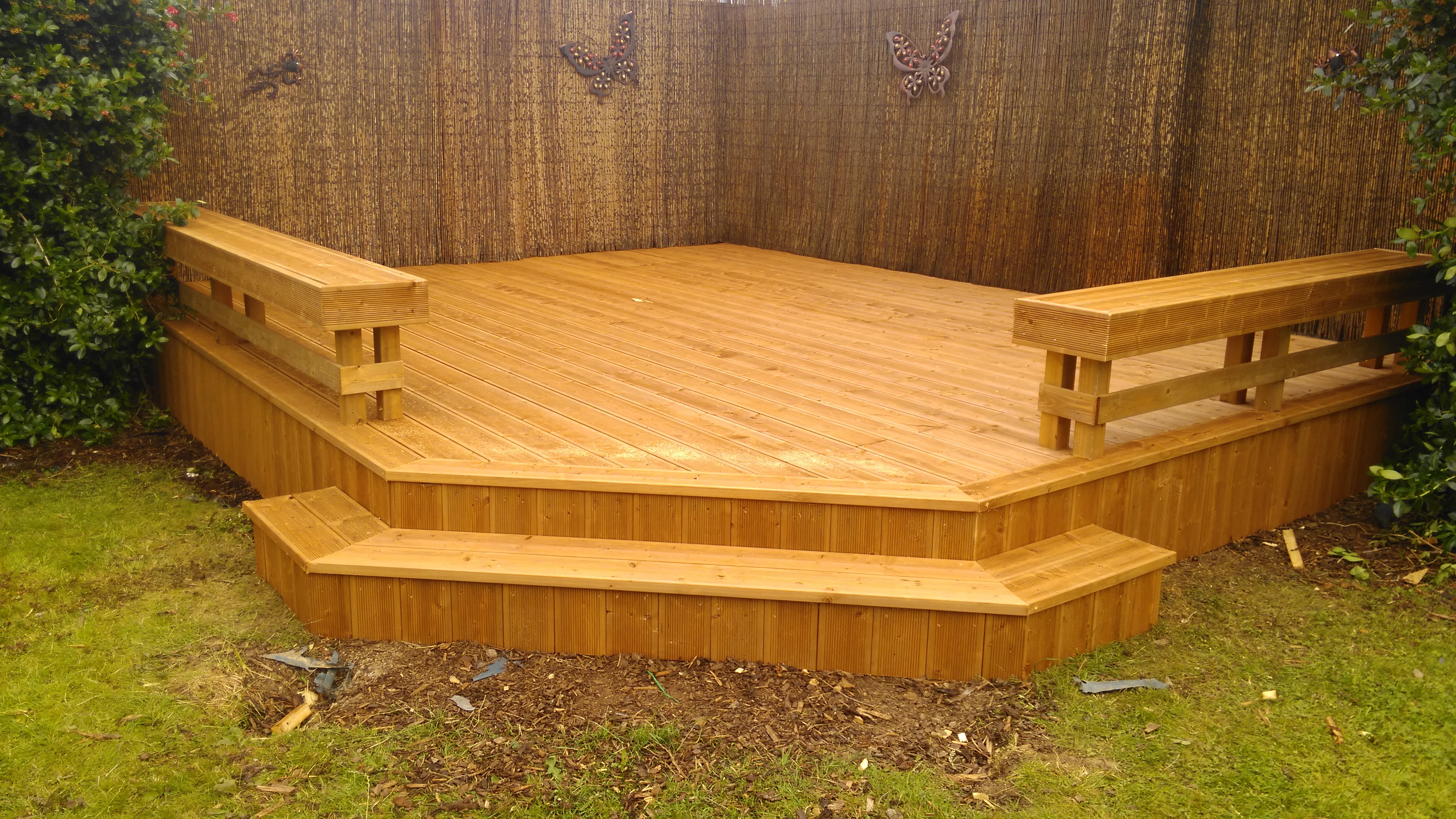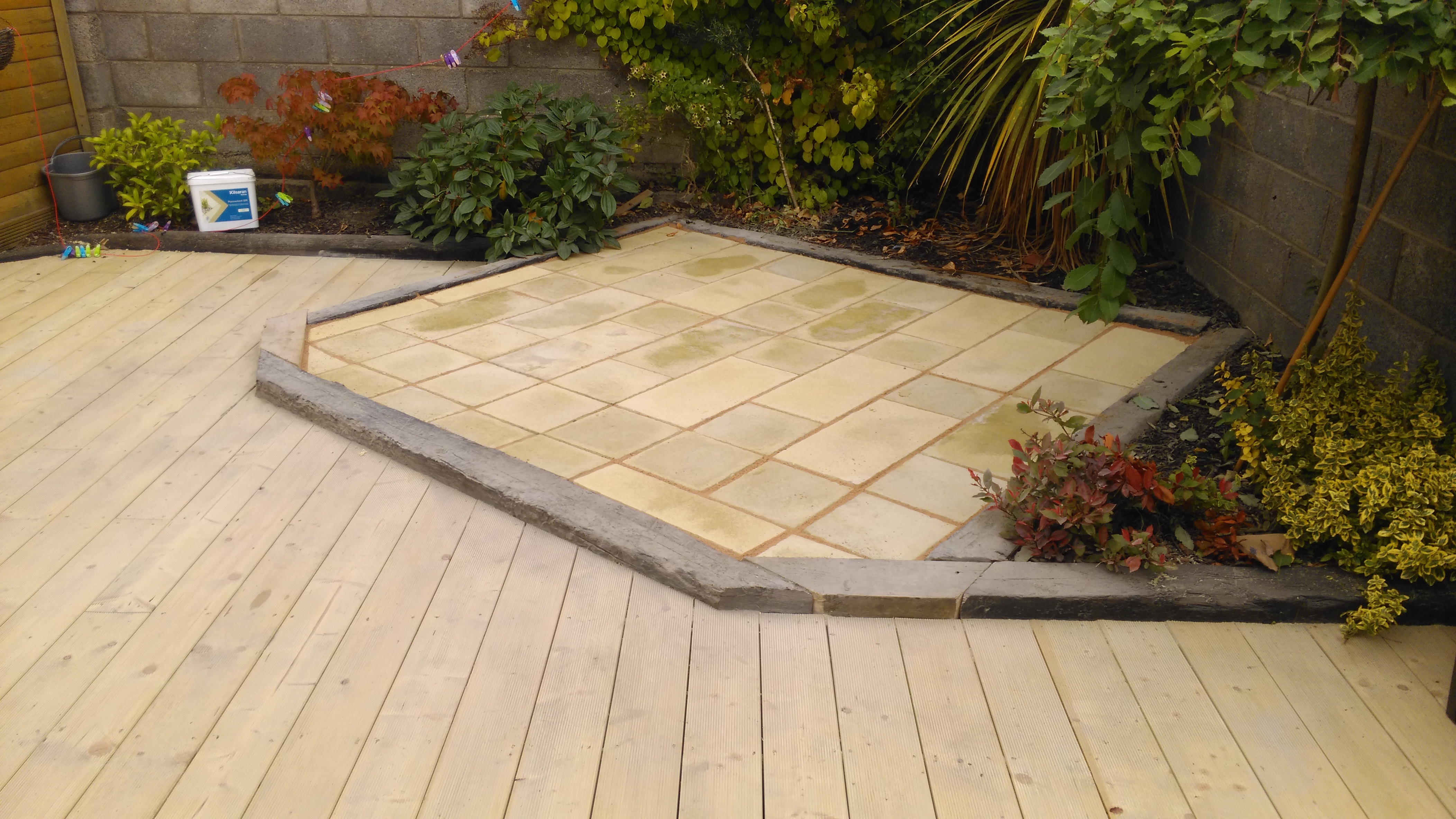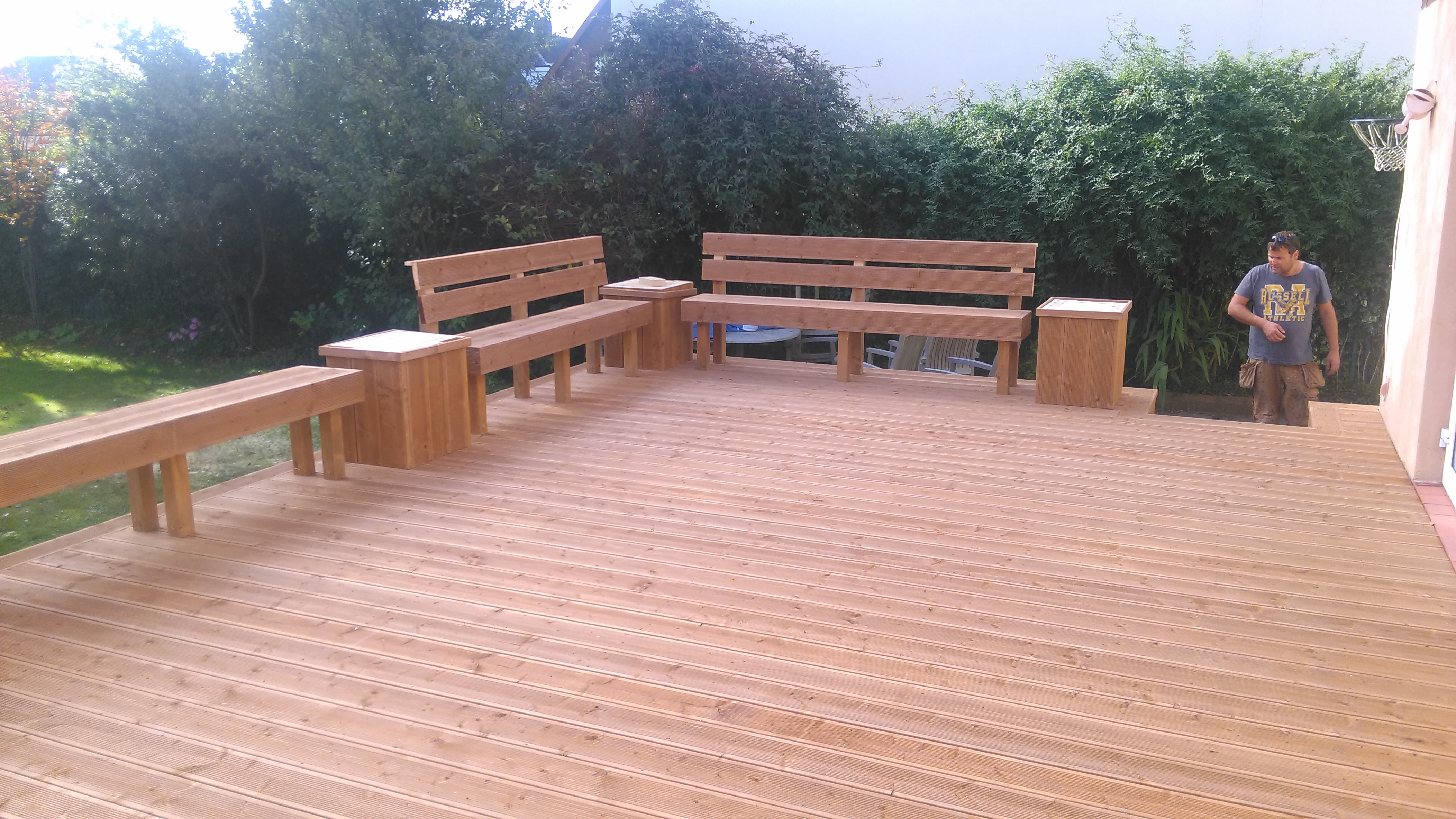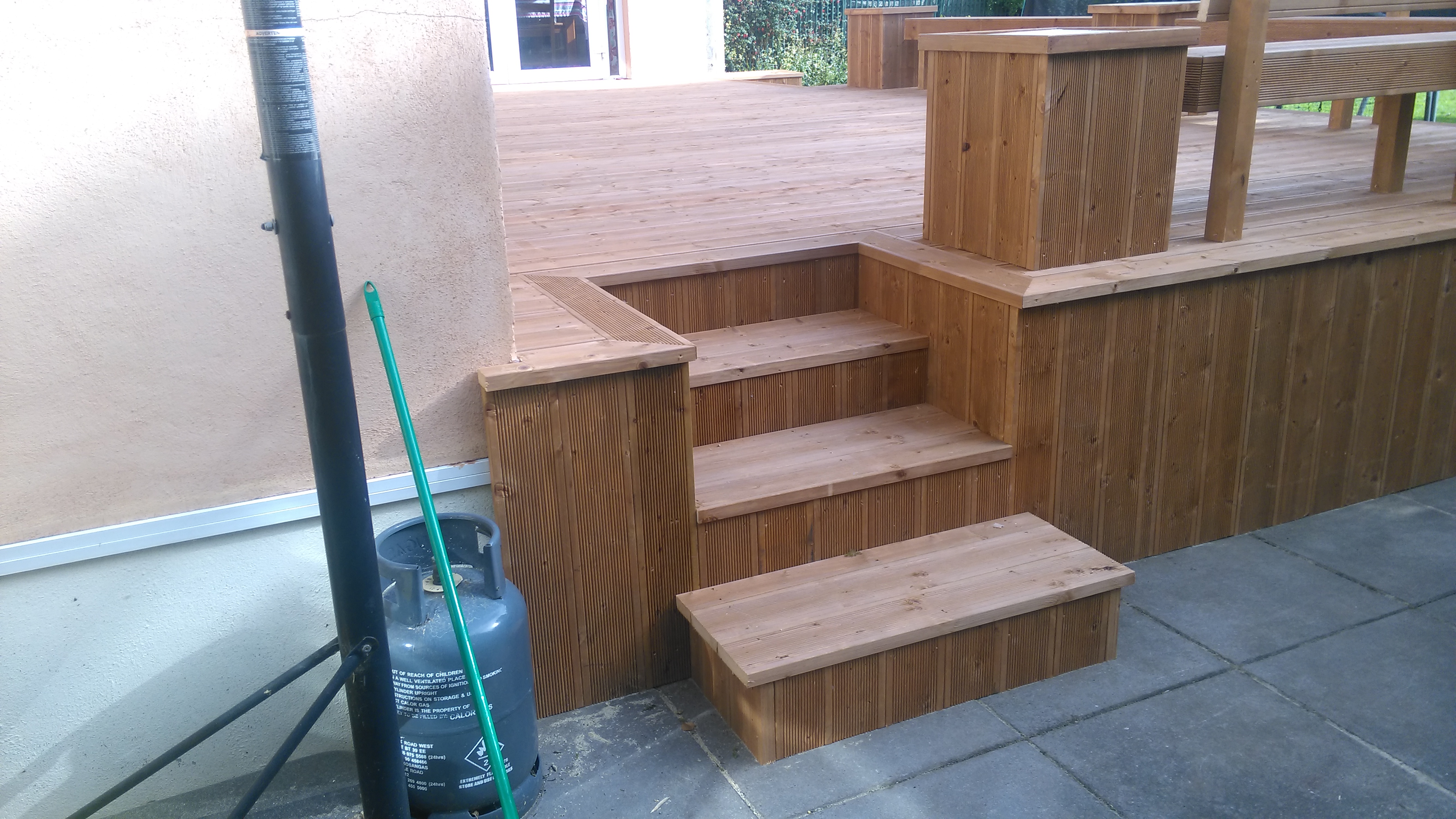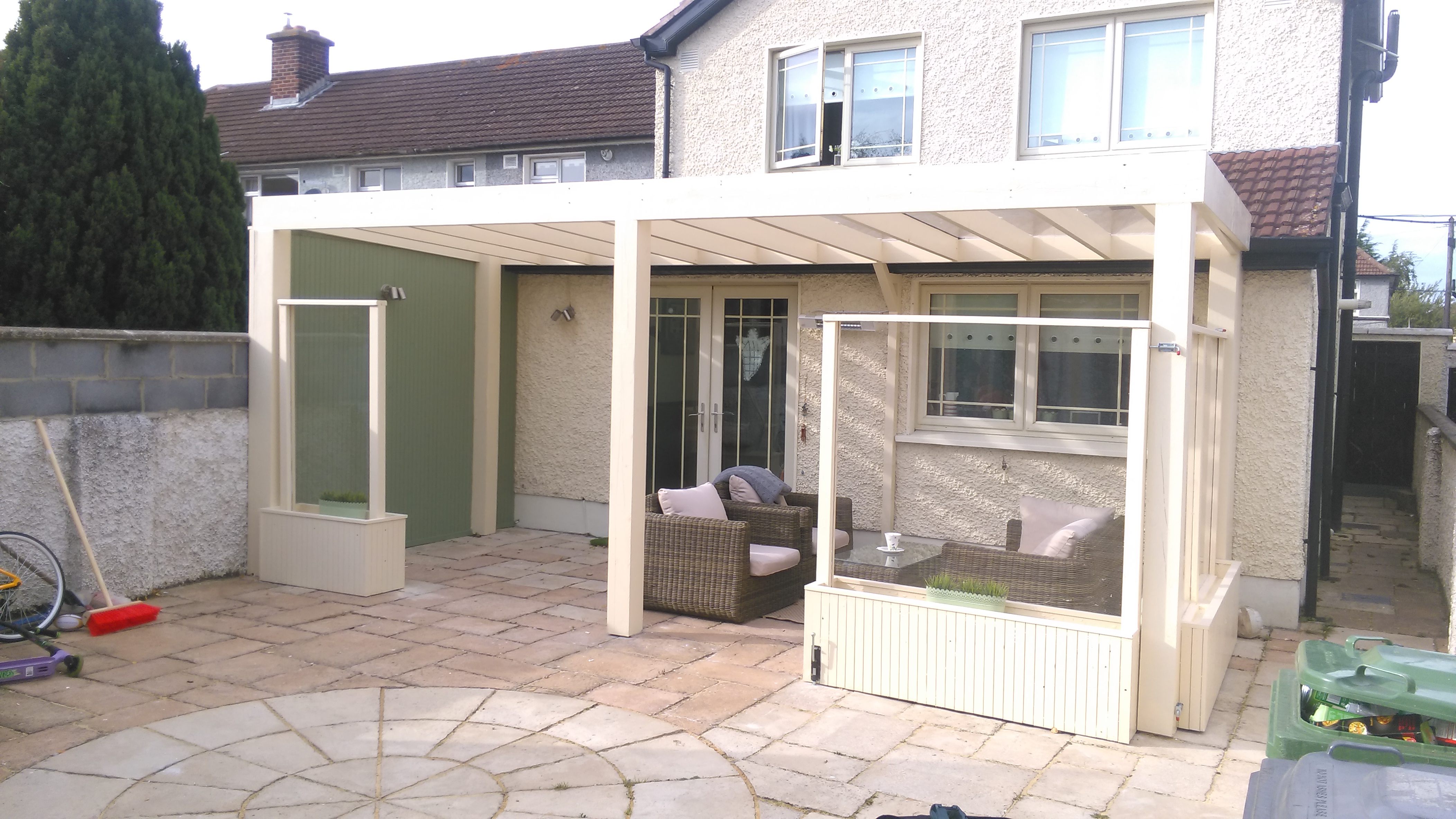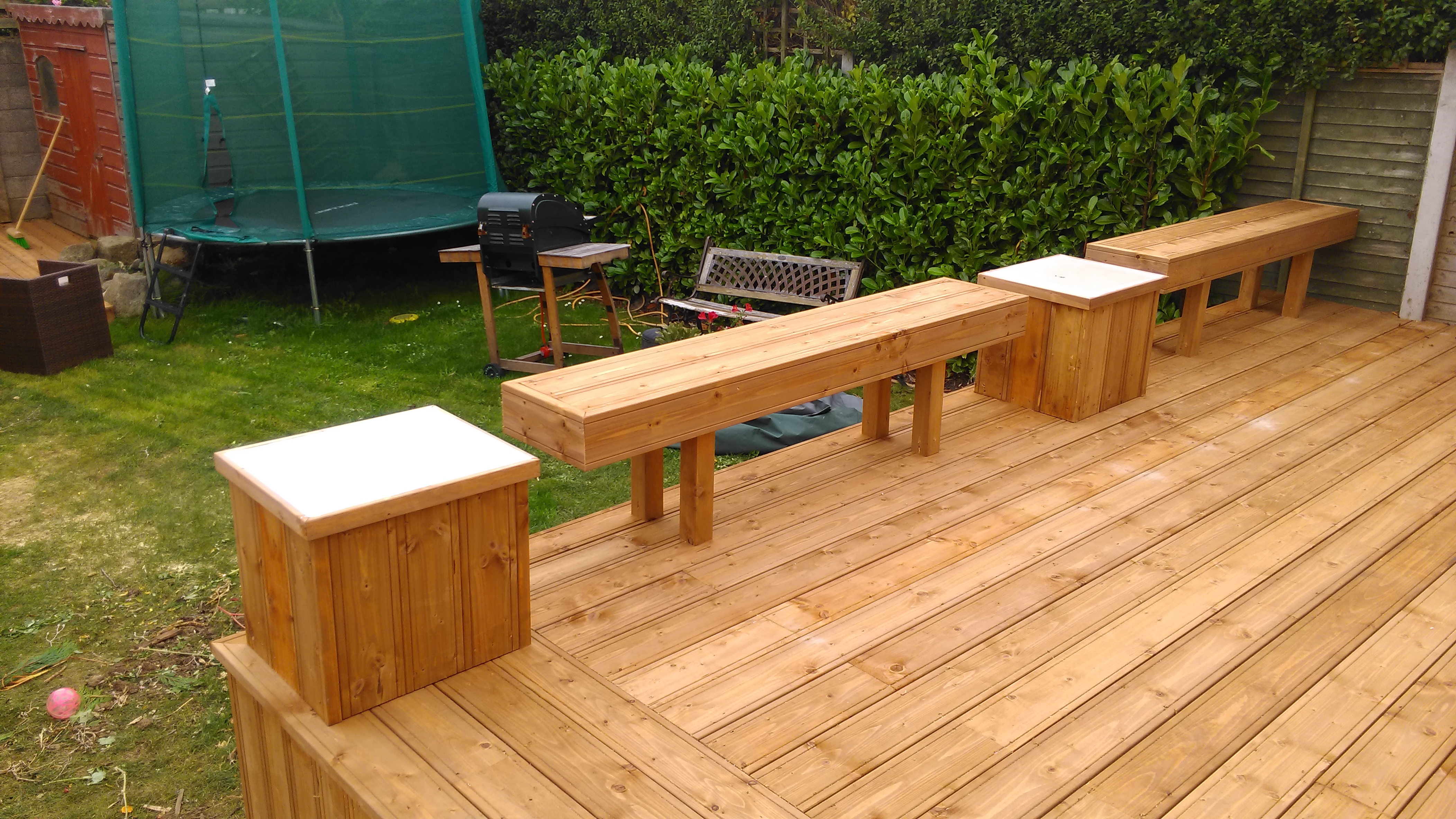 20160718_104336

20160718_104351

20160721_114715

20160805_140239

IMAG0014_2

IMAG0644

IMAG0655

IMAG0911

IMAG0919

IMAG0967

IMAG0101

IMAG0283

IMAG0311

IMAG0312

IMAG0327

IMAG0356 (2)

IMAG0409